American Airlines Center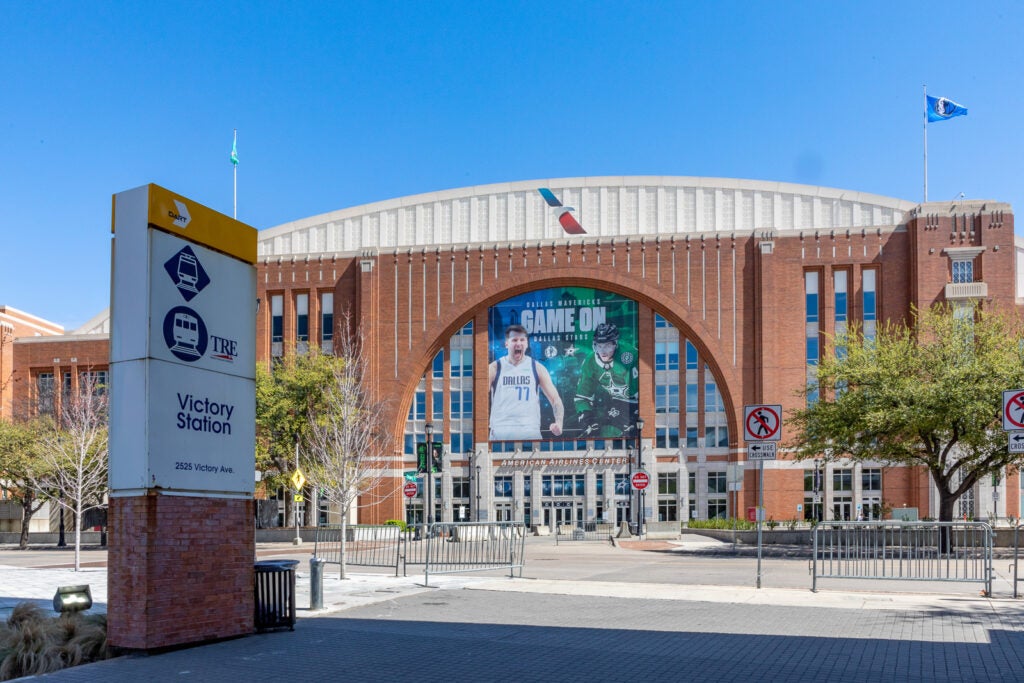 The American Airlines Center (AAC) is a multi-purpose indoor arena located in the Victory Park neighborhood in downtown Dallas, Texas. The arena serves as the home of the Dallas Stars and Dallas Mavericks. The arena is also used for concerts and other live entertainment.
Trinity Railway Expressway is proud to service weekday and Saturday events at American Airlines Center located at Victory Station by regularly scheduled eastbound and westbound train trips.
Dallas Stars and Dallas Mavericks: A westbound train will depart Victory Station (AA Center) 20 minutes after the end of all Dallas Stars and Dallas Mavericks games that begin after 6:00 p.m., Monday – Saturday. These trains will be noted with this designation: (+20)
DART Rail connecting service: Green Line, Orange Line. Some events have one post-event Red Line train and one post-event Blue Line train from Victory Station.